_____ ____ ___ __ _ _ _ _
■商品の特徴
【3183F CORDURA】

ドイツ軍オフィシャルシューズに正式採用されていたジャーマントレーナーのプロトタイプとして、東欧工場に忘れ去られていたモデルを完全復元。
1950年代からある製造機械、製法でMARATHON(マラソン)というソールとEVAミッドソールを使用し、よりクッション性に優れたシューズに仕上げています。

近年では名だたるメゾンブランドが同タイプのシューズを発表しており、
合わせるアイテムを選ばないシンプルで普遍的なフォルムは安定した人気を保ち、
揺らぐことのない確固たる地位を確立しています。

アッパーの素材にはインビスタ社のCORDURAナイロンを使用。
各国の軍隊のウェアなどにも使用されており、防水、防汚、耐久性に富んだ素材です。
これを使用することで、ジャーマントレーナーの本来持つ姿をさらに際立たせています。
◆◆ CORDURA®素材 ◆◆
◆抜群の撥水力で水滴などの汚れの心配なし◆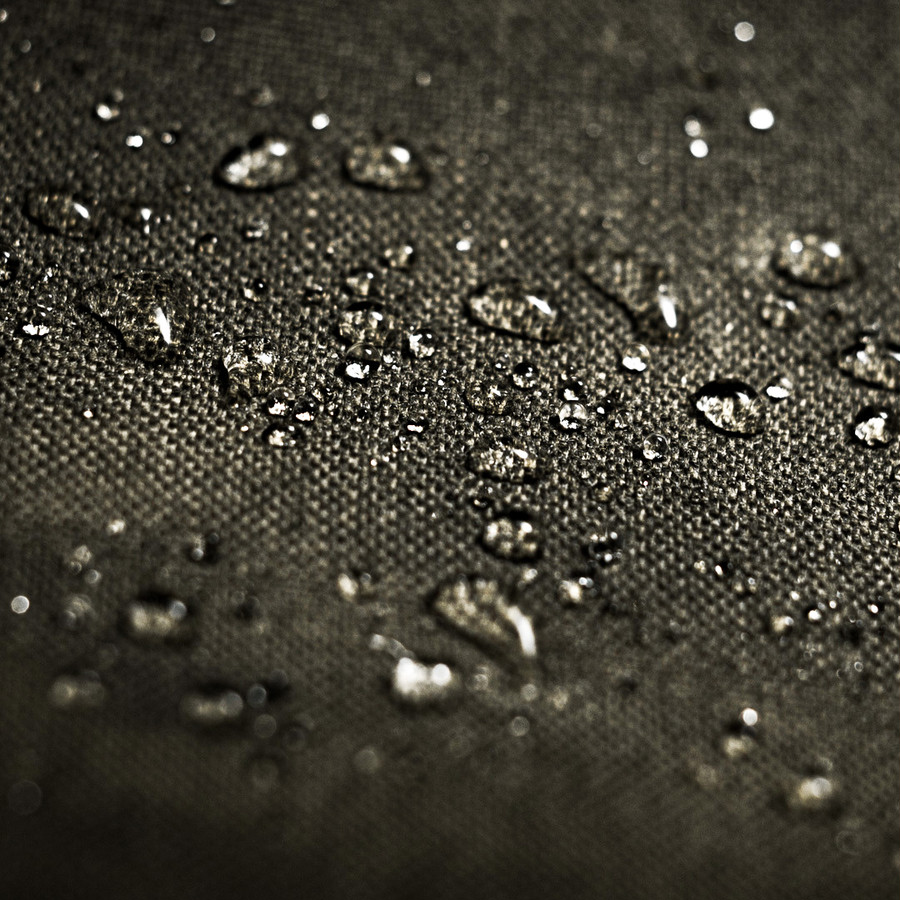 ◆抜群の耐久性で長く着用できる◆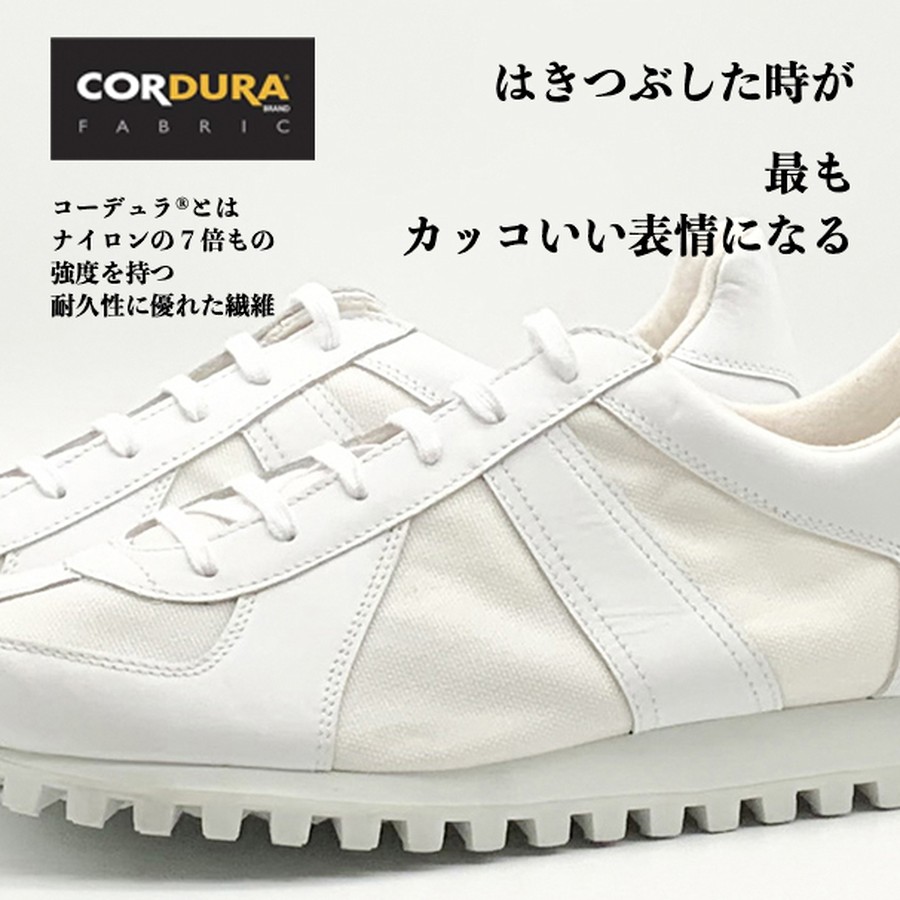 _____ ____ ___ __ _ _ _ _
CORDURA®とは、
ナイロンの7倍もの強度を持つ耐久性に優れた繊維で、
インビスタ社の登録商標。
高機能の衣服、用具、ワークウェアに使われる「丈夫な素材」。
現在ではさらに耐久性が必要とされる衣服や用具から
日常着にいたるまで様々な製品に使用されている。
◆◆ サイズチャート ◆◆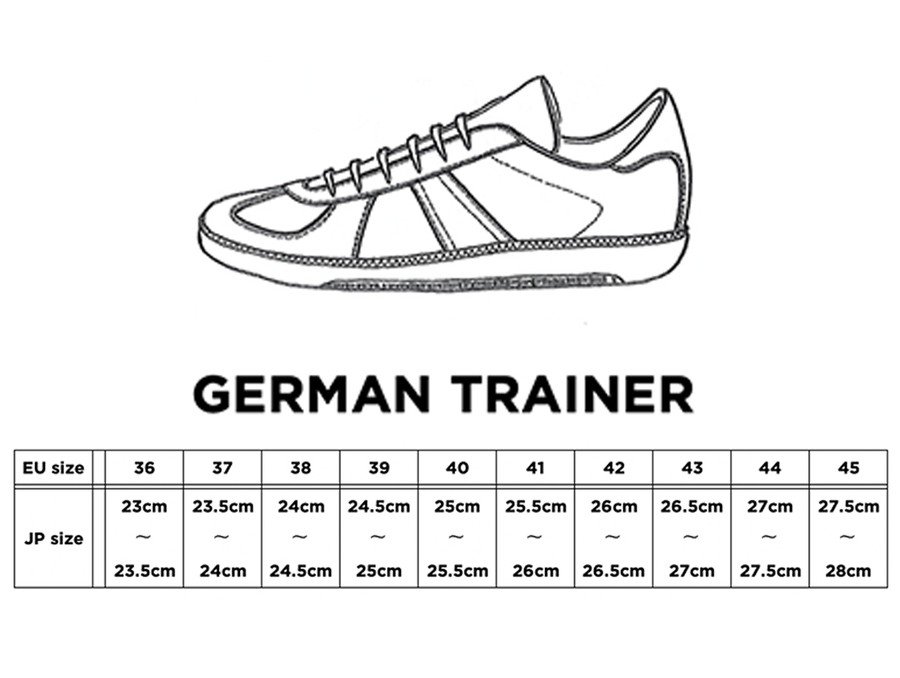 _____ ____ ___ __ _ _ _ _
●● サイズご購入者様アンケート ●●
こちらはGERMAN TRAINERをご購入いただいたお客様を対象に、
他ブランドさんの靴の着用サイズをアンケートさせていただき、
集計した結果となります。

尚、個々の足の形状などにより、サイズのフィット感も変わりますので、
こちらはあくまで参考にご覧くださいませ。
 ・  "36" SIZE〜 "40" SIZE   (スライドしてください)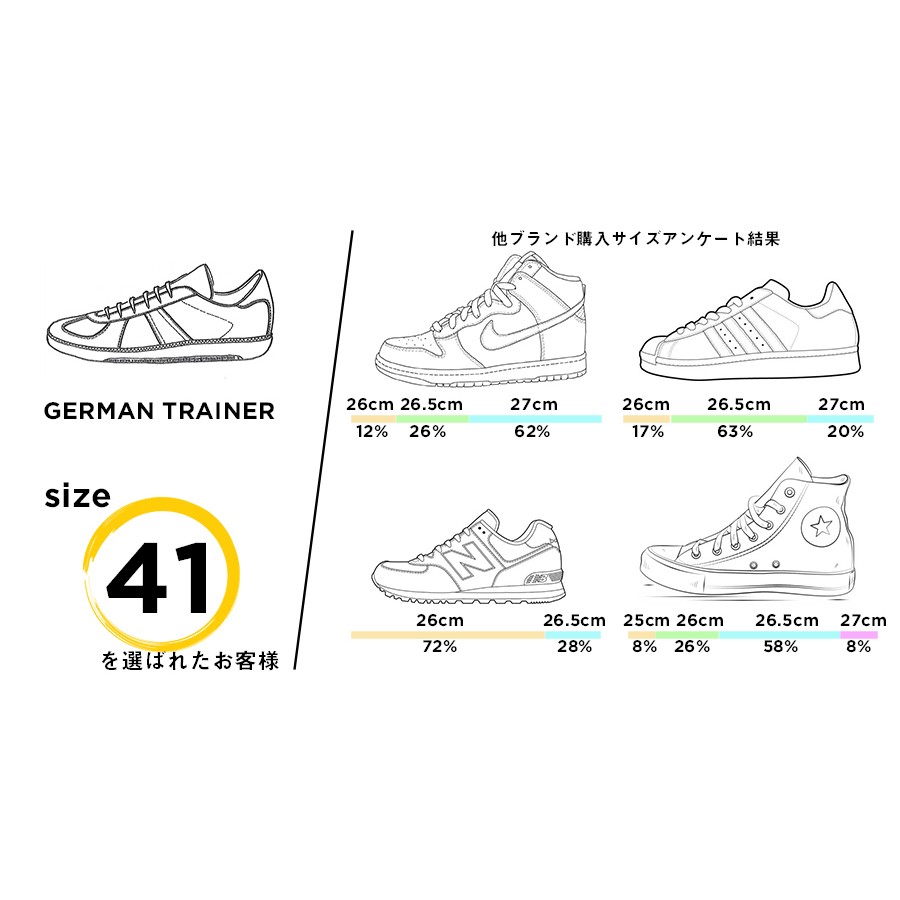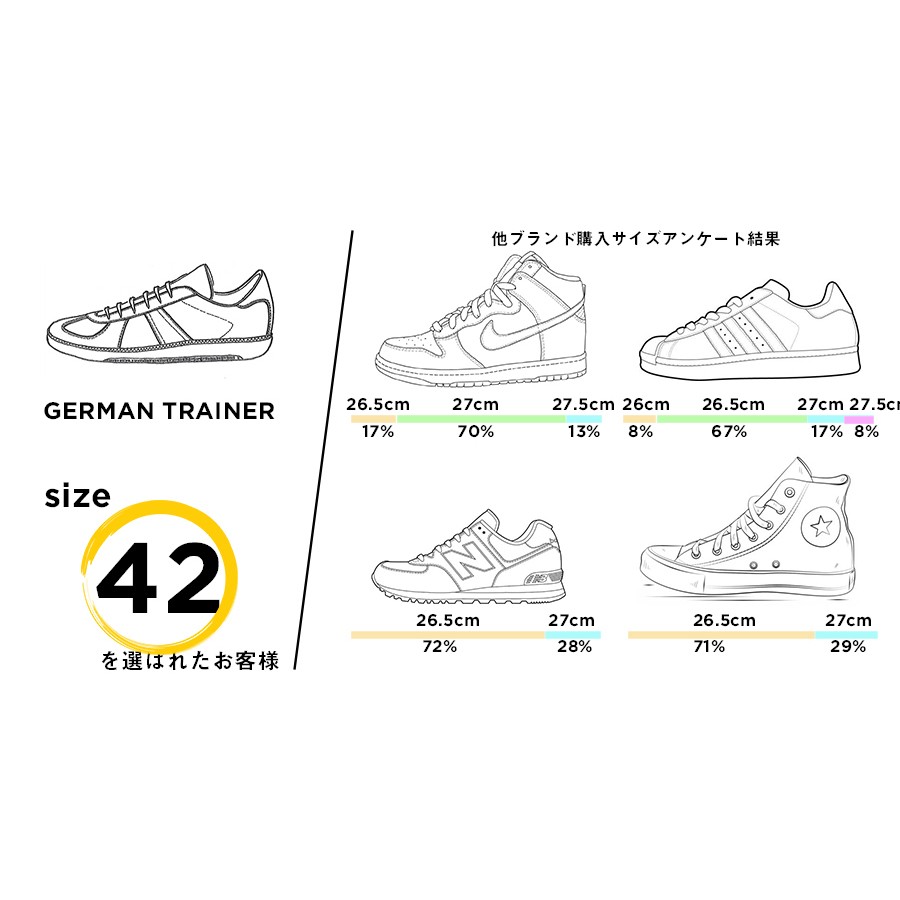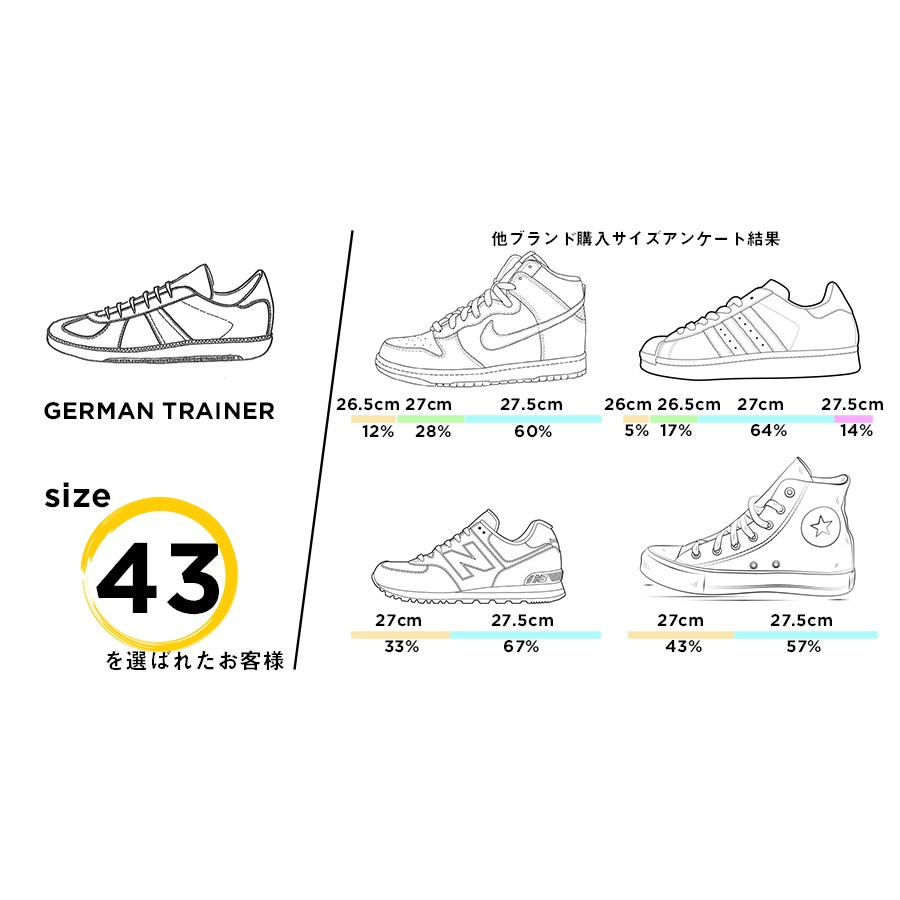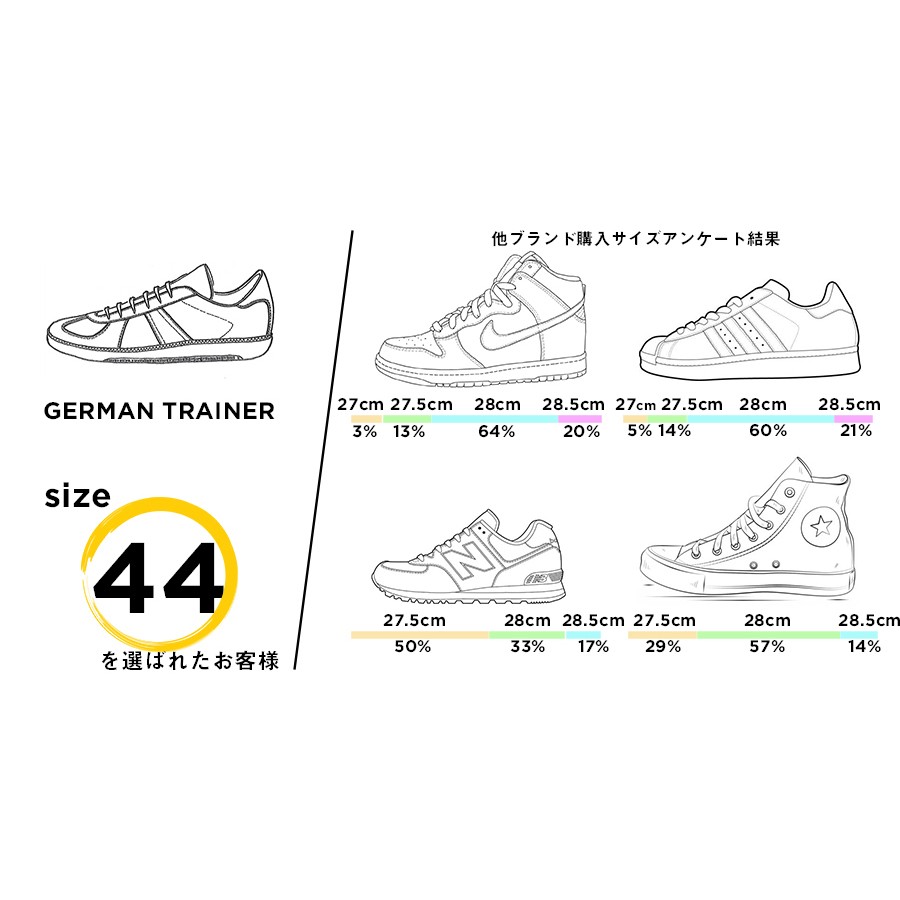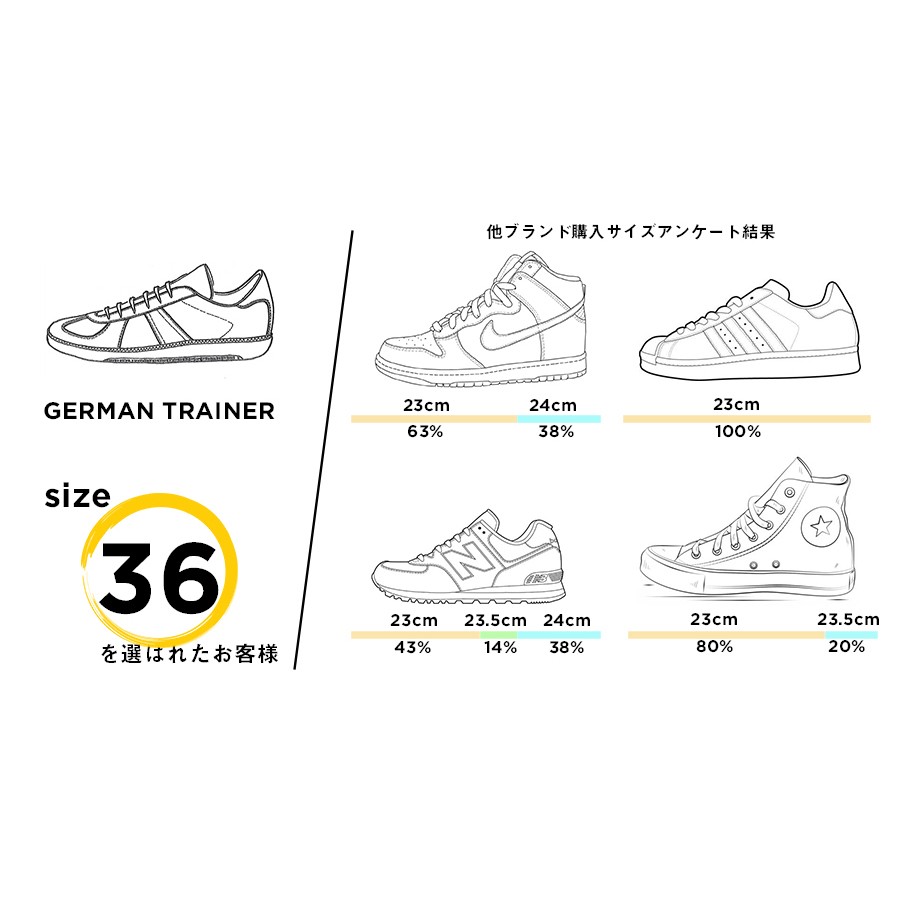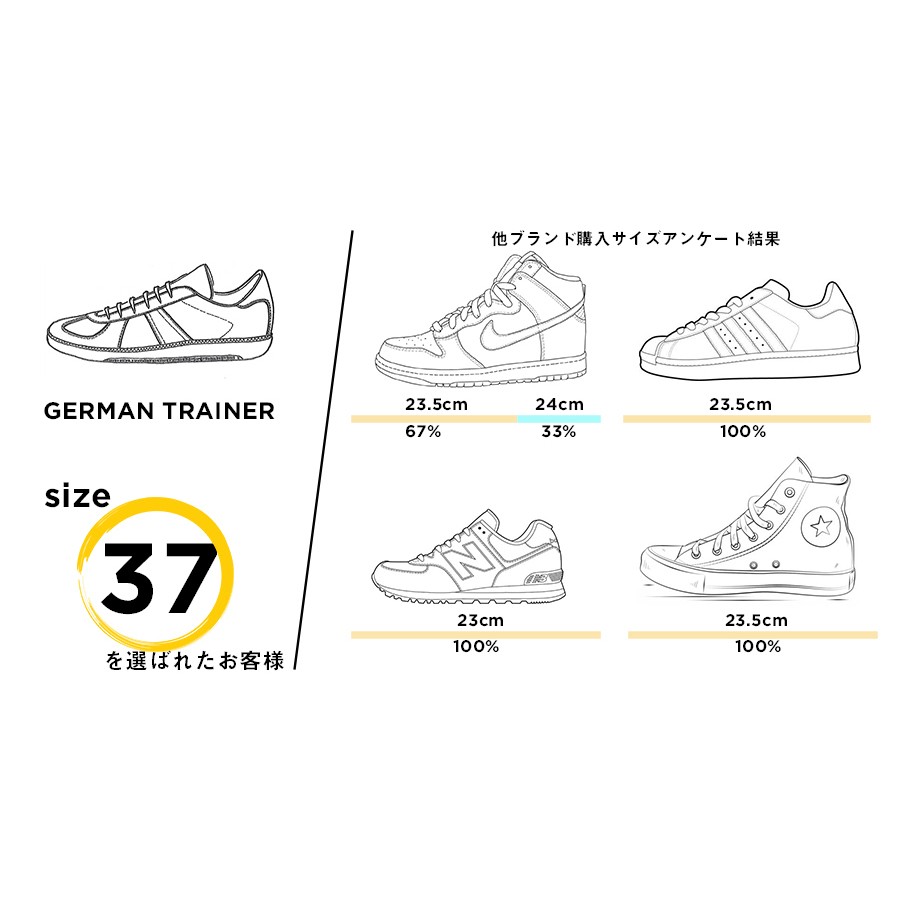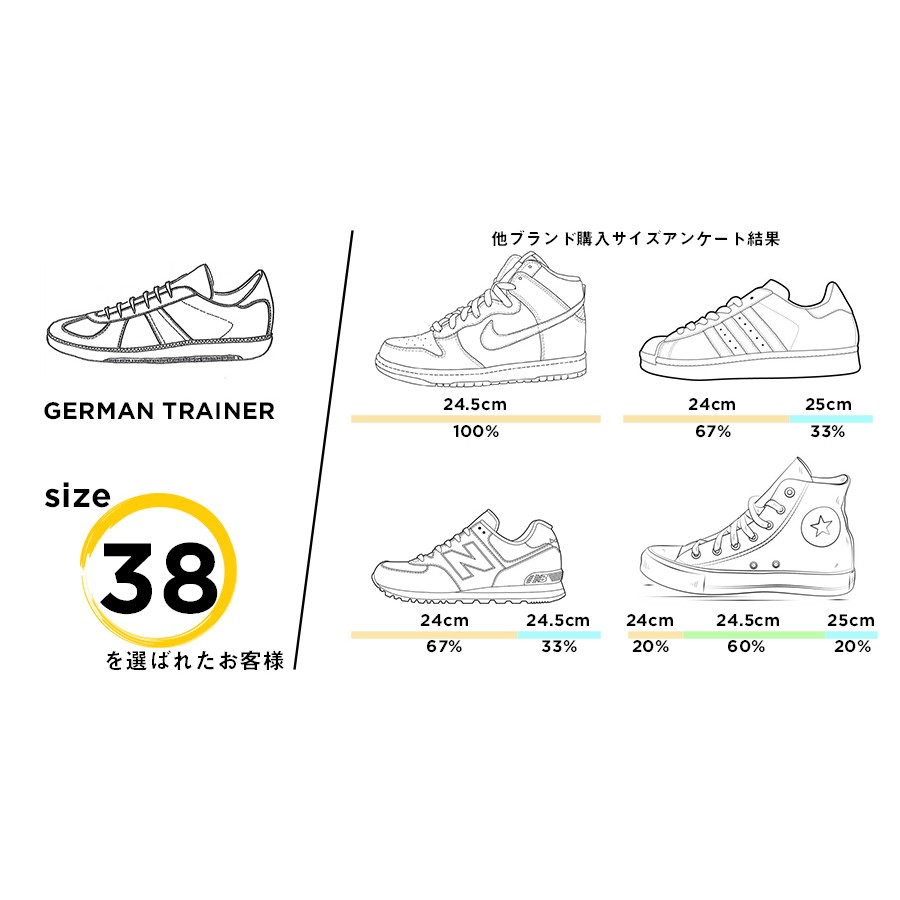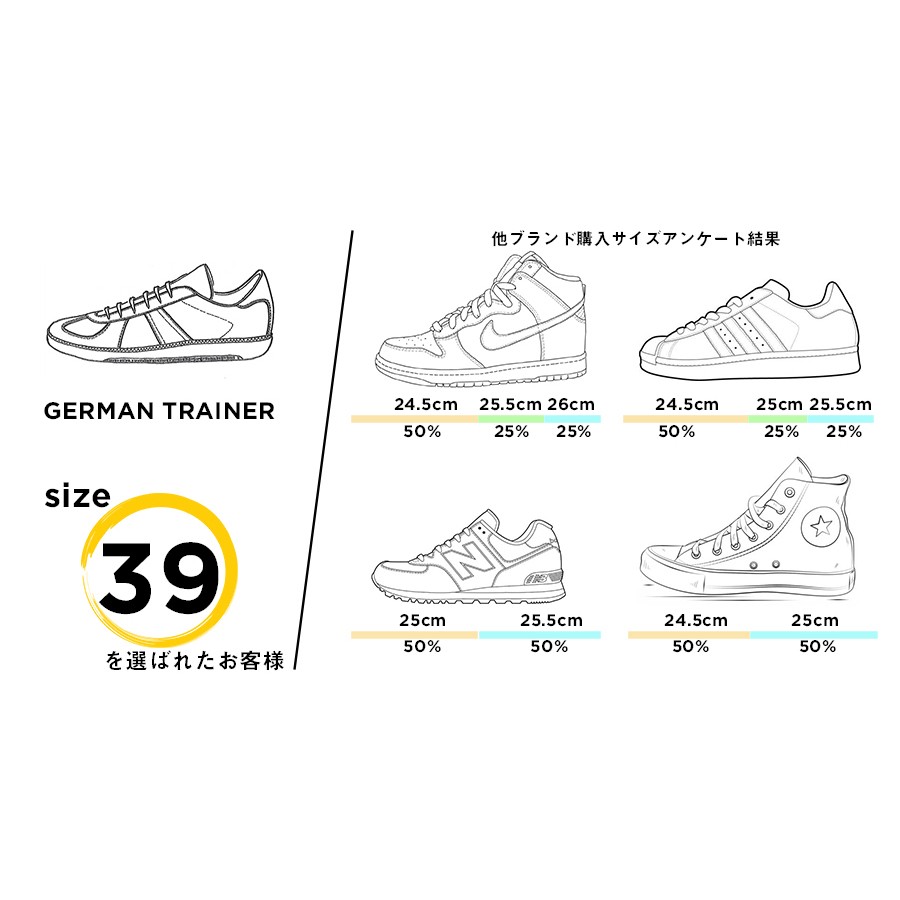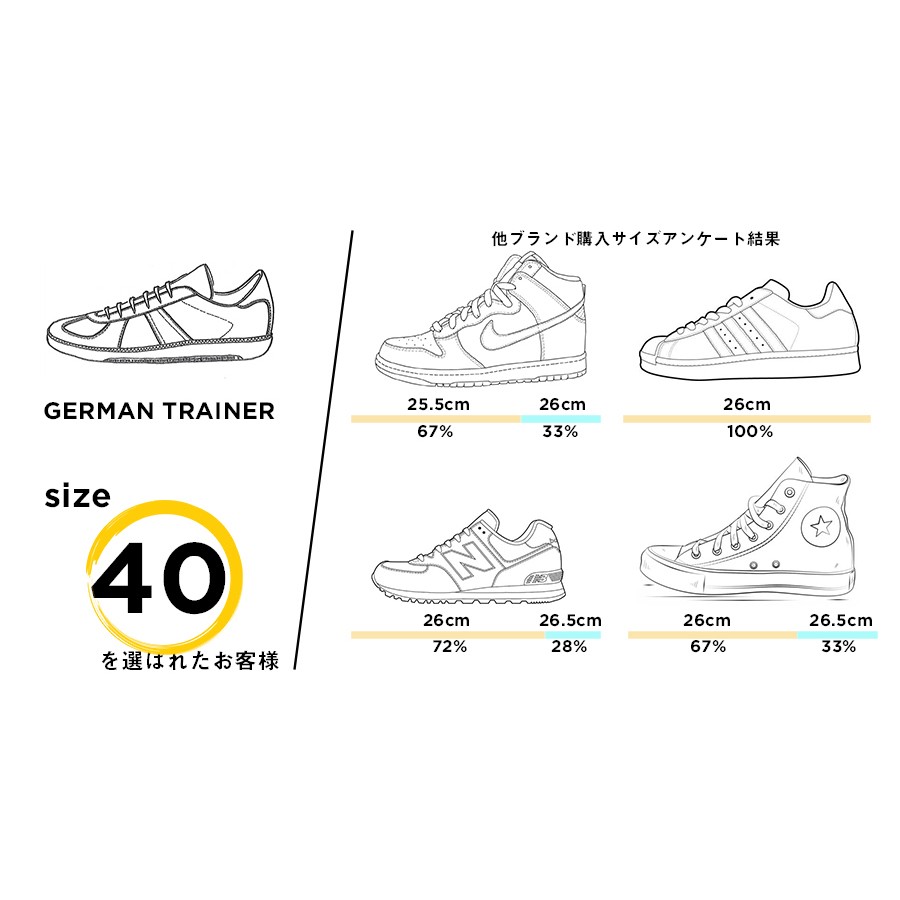 ・ "41" SIZE〜 "44" SIZE    (スライドしてください)
_____ ____ ___ __ _ _ _ _
_____ ____ ___ __ _ _ _ _
■マテリアル Material
アッパー :牛革×CORDURA nylon
ソール :EVA×合成底

Upper :  Leather×CORDURA nylon
Sole : EVA x synthetic bottom
_____ ____ ___ __ _ _ _ _
■原産国 Country of origin
スロバキア

Slovakia
_____ ____ ___ __ _ _ _ _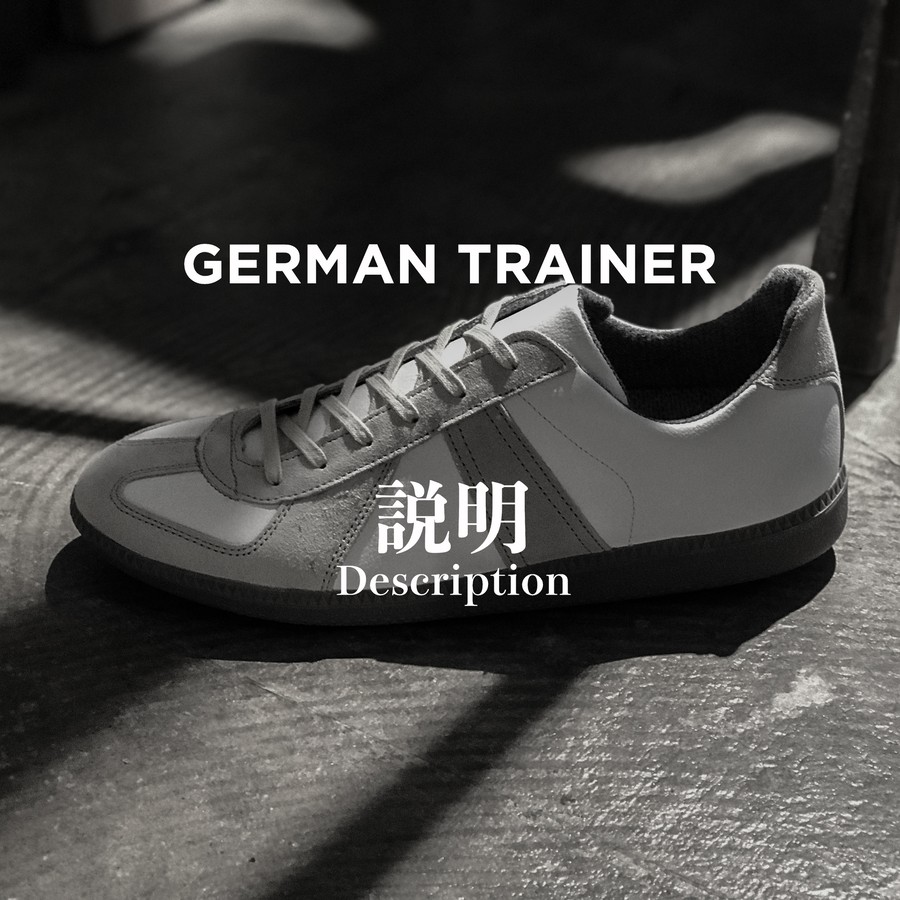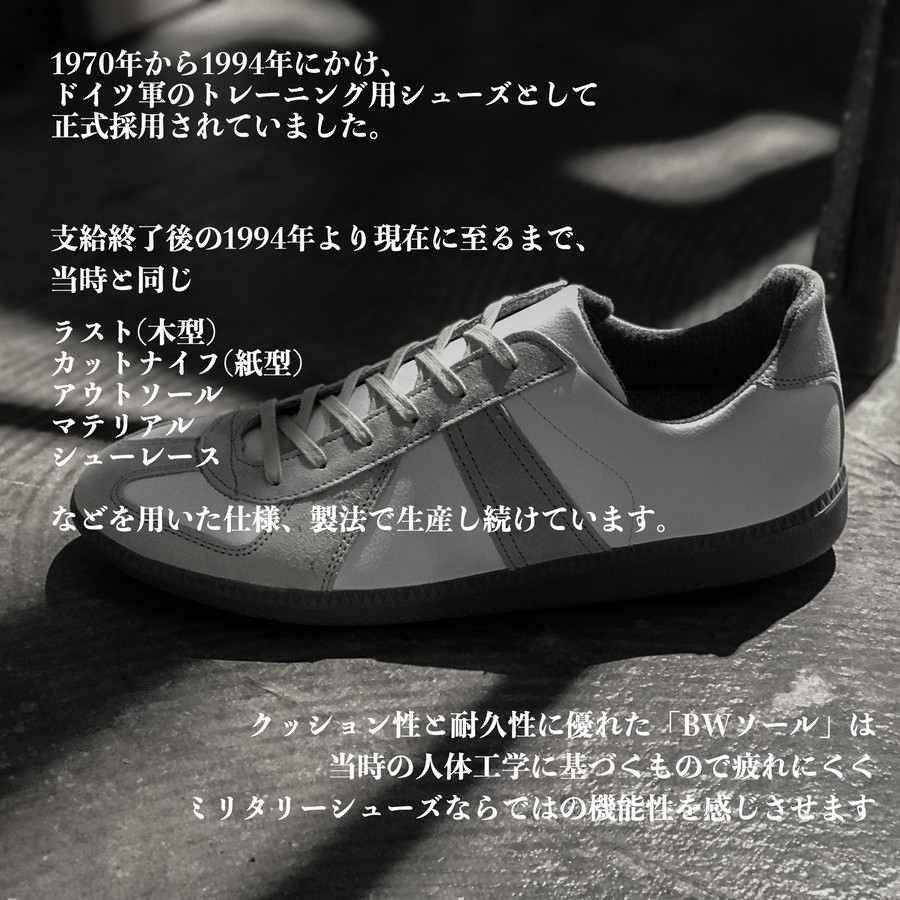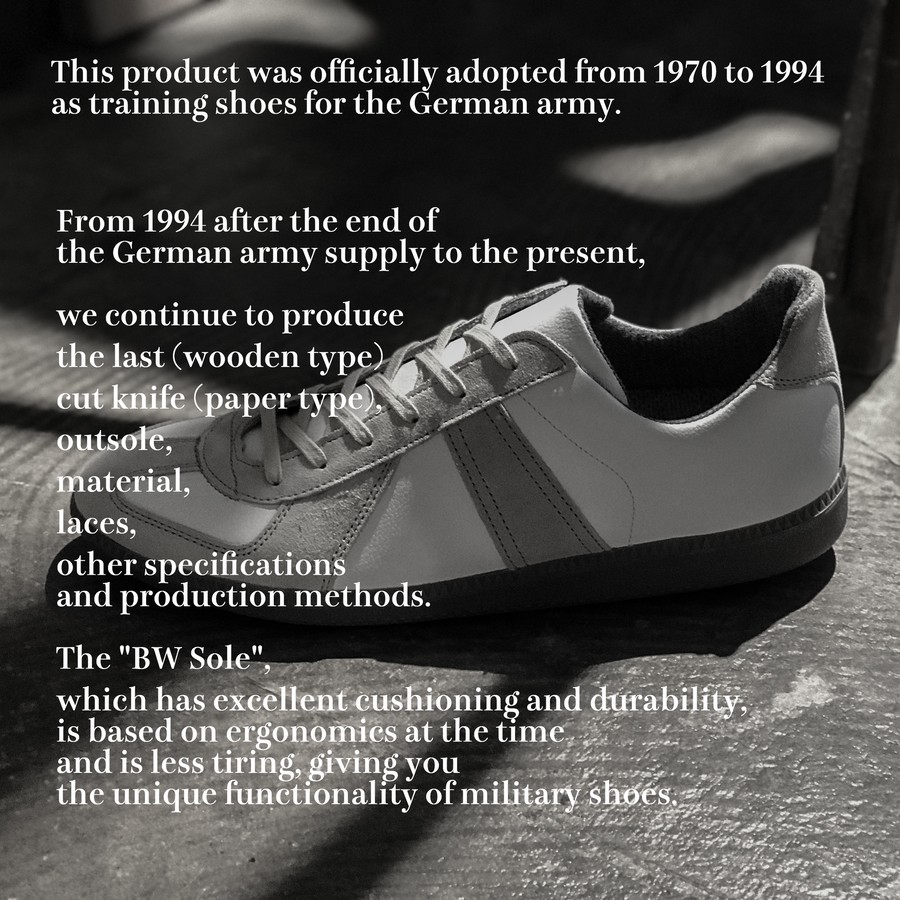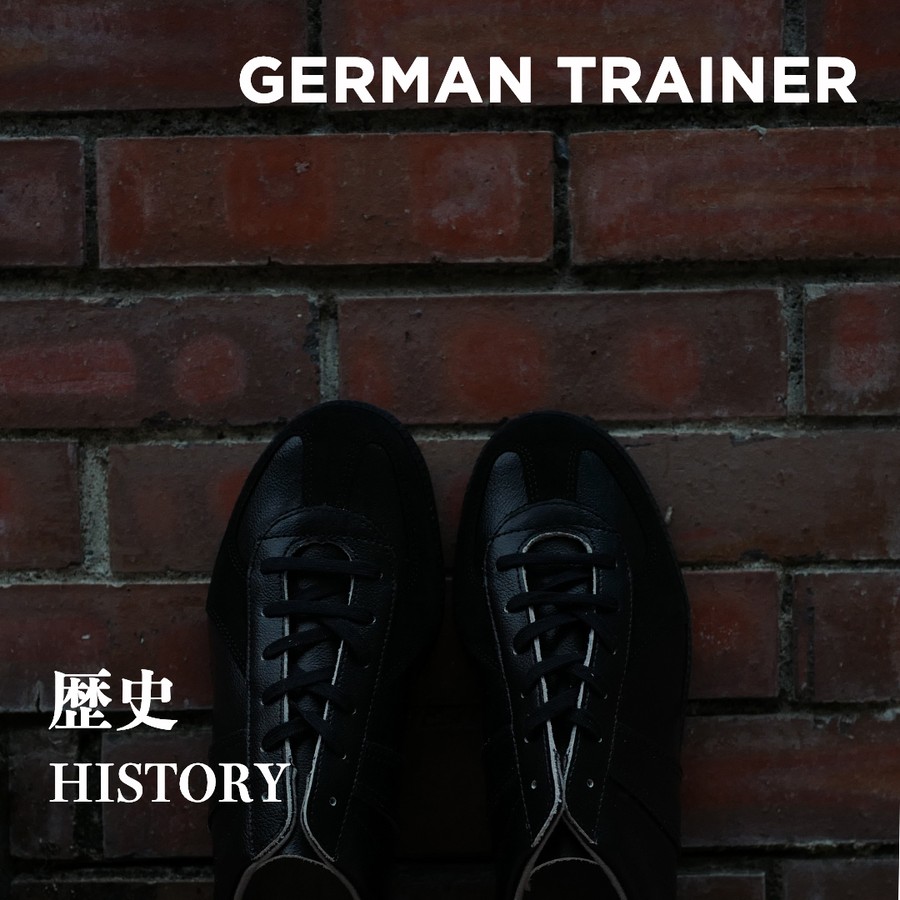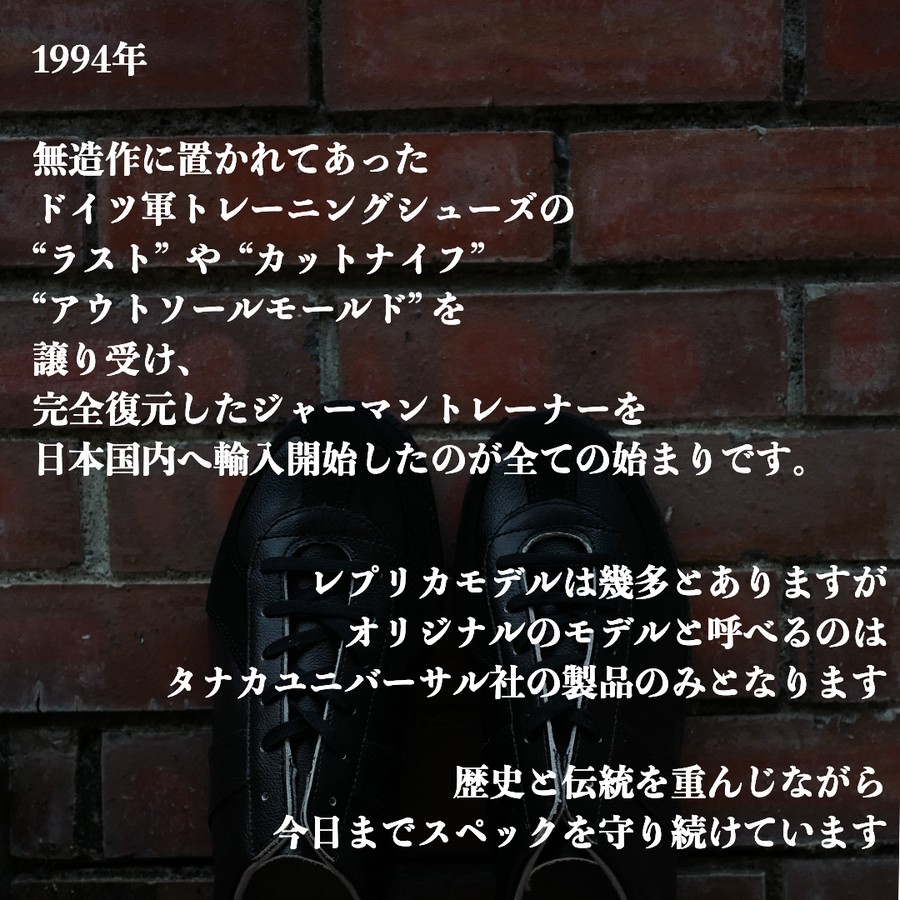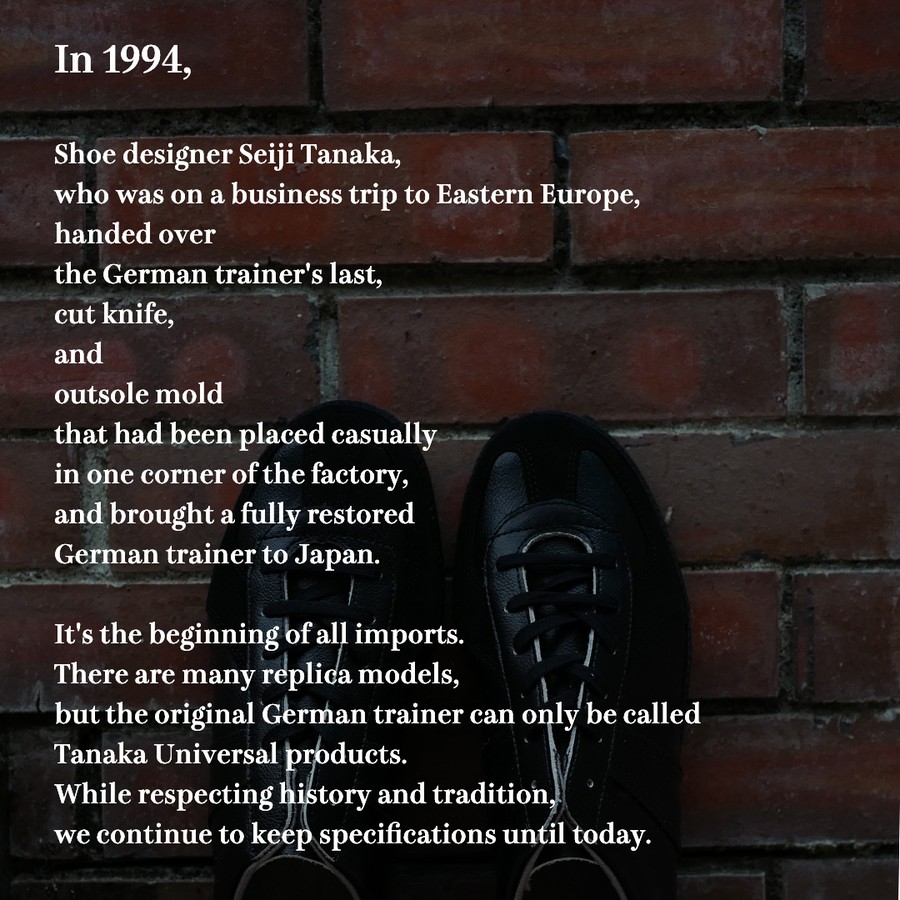 _____ ____ ___ __ _ _ _ _
○ 注意事項 ○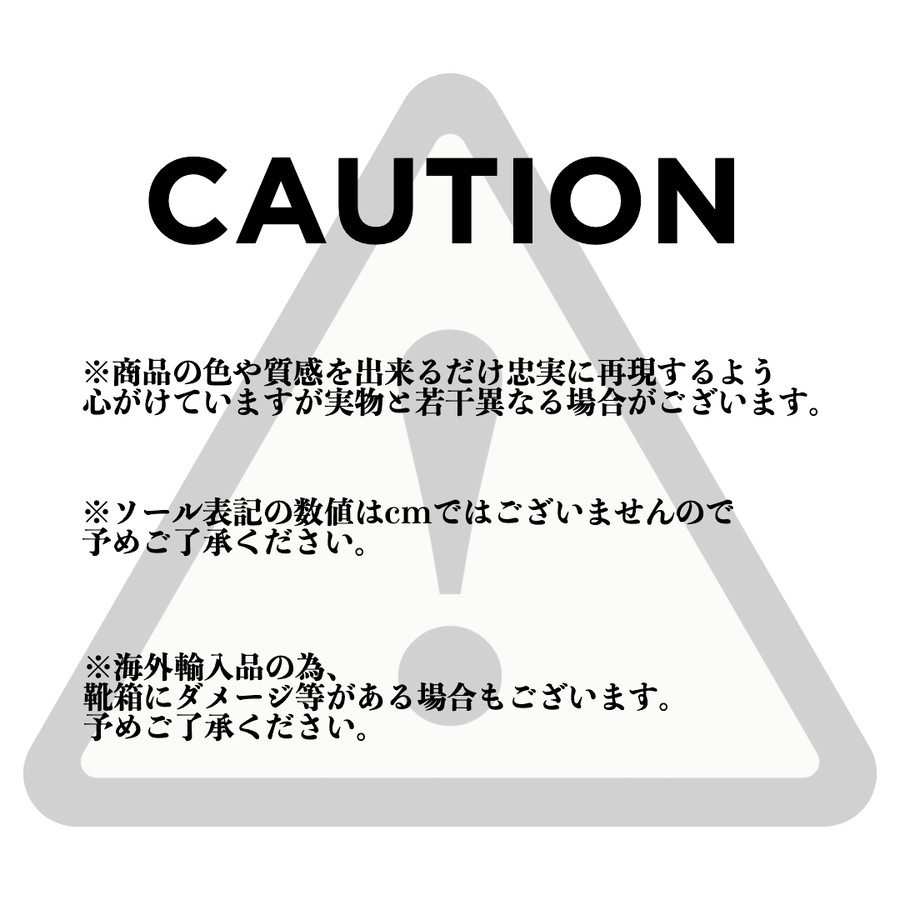 * We try to reproduce the color and texture of the product as faithfully as possible, but may differ slightly from the actual product.

* Please note that the sole notation is not in cm.

* Due to overseas imports, there may be cases such as damage to the shoe box.Please note.